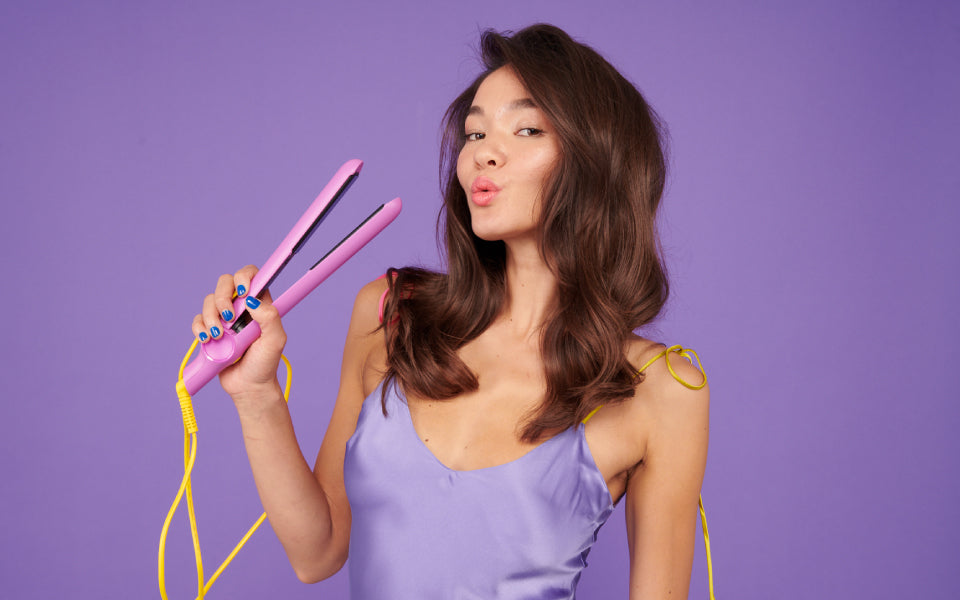 Fall's Go-To looks
Summer is almost over and Flower by Drew's very own in-house industry experts have their sights set on the season ahead. Follow along and see their predictions for the hottest hair trends this fall, as well as, how you can achieve salon-styled looks from the comfort of your own home that will never go out of style.
Prediction #1: Classic 90's Blowout 
This is the year of fluffy hair and we are here for it! The 90s blowout is here to stay and we have the perfect tools to help you achieve the look. Flower's Ceramic Hot Air Brush is not only the perfect way to dry and style at the same time, but the rounded design also helps you add shape, flips, and bends to get that 90s volume. You can also use this tool for touch ups on dry hair!
Prediction #2: Curtain Bangs
Now, don't get scared off when we say it, because we know it may be hard to hear but, curtain bangs have been back, and are here to stay through the upcoming season. Curtain bangs are shorter in the middle and longer on the sides, and are so versatile and easy to wear. Also, because they're typically cut longer than other bang styles, curtain bangs are also easy to grow out (a major plus in our eyes). With Flower's Ionic Volumizing Styler, you can brush through, fluff your new curtain bangs, and eliminate frizz all with one swift motion.  
Prediction #3: Effortless Waves
Last but not least, never underestimate the power of perfectly fallen waves. An effortless look that can be worn during the work week or out on the town for a weekend with the girls has been trending leading up to the fall, and will only become more popular. Flower's Ceramic Styling Iron will remove frizz and add shine, while the rounded edges make it easy to add curls and gorgeous waves. After you have your waves, spray in your favorite texture spray to add even more volume. Your hair will be left looking chic and elegant with the flick of the wrist.
As with all great hairstyles, accessories and products can only elevate your look. Don't be afraid to use your favorite texture spray, or add in a classic barrette. And just one thing to remember before we let you go, if you are rocking it and comfortable, it's always in style! Keep following along this season for the hottest fall hairstyles and latest trends!
Read More