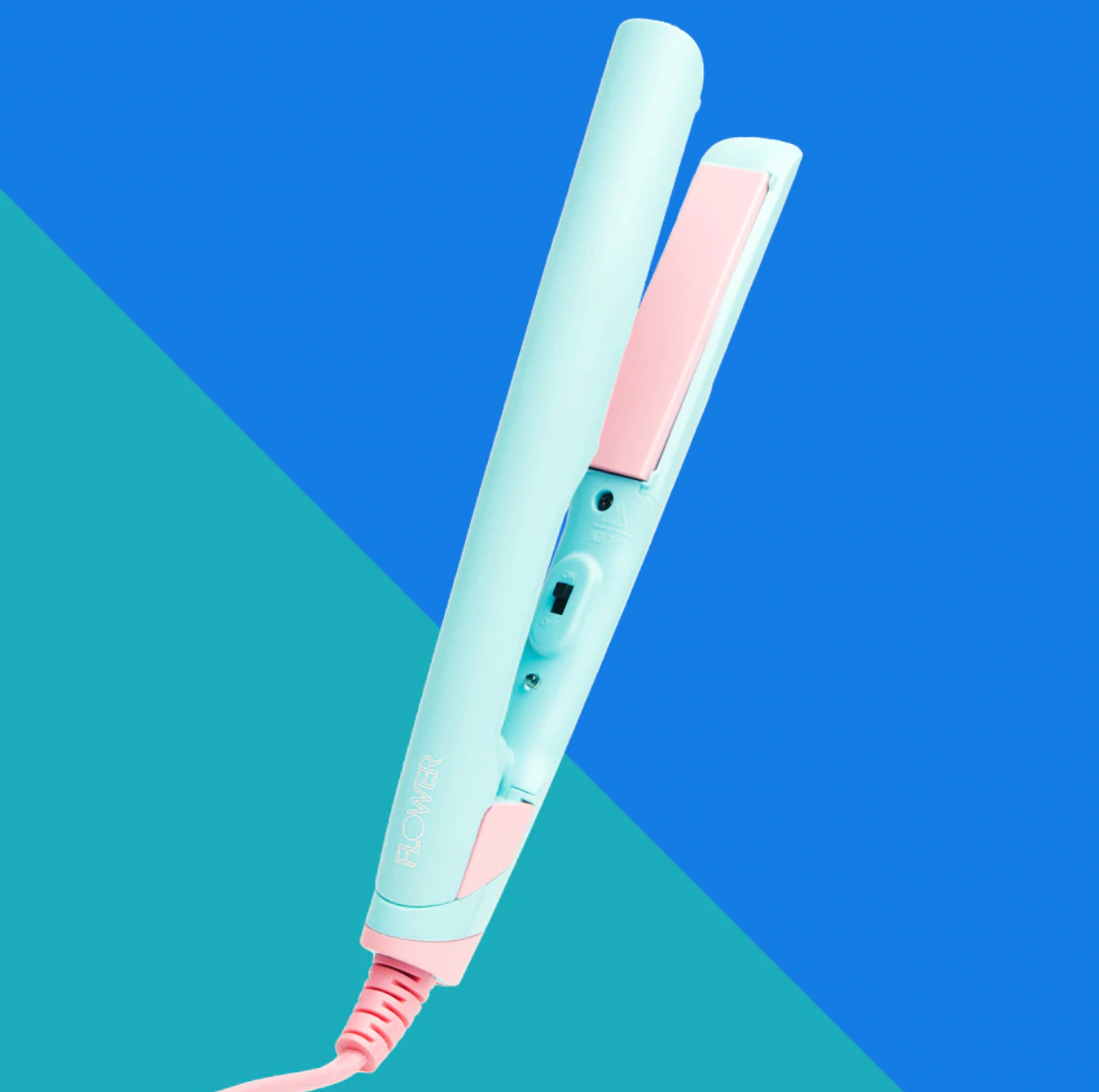 THE REVIEWS ARE IN!
Everyone is loving 
FLOWER'S Travel Flat Iron
, but don't just take our word for it. See what everyone is saying for yourself. This styling tool is a must-have, and we
 want you to see why! 
From the easy on-the-go styling down to the eye catching colors, our Travel Flat Iron is the number one styling tool you will want in your bag this travel season. Now, let's dive into the amazing 5-star reviews!
"Of course Drew Barrymore's Flower Beauty would create the cutest little hair tool known to man. Even before you use it, the new Flower Travel Iron will make you smile just by being eye candy, with its smaller stature and pretty blue-and-pink color combo. But you'll appreciate it even more when, no matter where you go, the tourmaline ceramic floating plates evenly distribute up to 400 degrees of frizz-eliminating heat without leaving creases. (Gotta love those beveled edges.)"

- allure ⭐️

⭐️

⭐️

⭐️

⭐️
"The perfect travel iron for anywhere! This tiny straightener truly packs a punch! It's such a great size for packing it in a small suitcase or backpack. It gets just as hot as a regular straightener which is incredible for my hair texture. I'm so excited to take this on my future travels!"

- Joni ⭐️⭐️⭐️⭐️⭐️

"I'm pleasantly surprised by this little tool and it's quickly become a fav! Its lightweight, small size makes it ideal for travel but I've actually been using it as an everyday tool to style bangs. Usually I struggle grabbing those short hairs with a regular flat iron, so this tool has been a game changer! It also heats up quick and my hair glides effortlessly through the plates. Functions just as well as a regular sized iron would!"

- Meghan ⭐️⭐️⭐️⭐️⭐️

"Who wants to start the day with a boring dark flat iron? Not only is this counter- cute , it works like a full size iron. I used it a few times before letting go of my small but WAY less than effective travel iron. The Flower travel iron goes with me to the newly opened gym and weekends away. When I just need ends flipped or bangs tamed, there's Flower! Very pleased! I received Flower travel iron for an honest review."

- Mallory ⭐️⭐️⭐️⭐️⭐️

"I love this ceramic travel iron! It looks small but my hair looks amazing. I have thick (and sometimes frizzy hair) and this iron took the frizz right out! I like that it is lightweight so my hands don't get tired. I am going to use it everyday!!!!!!"

Add FLOWER's newest styling tool to your lineup today and see for yourself why it has so many 5-star reviews! We are always happy to receive more reviews, if you love our styling tools

let us know

!
Read More